The foundation is a mono-pour additive-free concrete slab, and the flooring is porcelain tile. The walls are made of: Roma Bio exterior paint, James Hardie exterior cement board siding, Magnesium Oxide interior wallboards, mold-free Douglas-fir wooden studs, spun basalt insulation, perforated aluminum foil solar radiant barrier and EMF suppression, Murco joint compound over double layered fiberglass joint tape, and resident's choice of either Roma Bio mineral coating or Benjamin Moore Natura interior paint depending on sensitivities. The furniture is made of steel, cotton, granite, and unfinished poplar wood.
The bathroom has an exhaust fan that is barely audible, even though it provides sufficient air volume. The stove vent hood is also low-noise with the fan placed on the roof. The Daikin Quaternity series ductless mini-split heat pump is the safest, quietest and most efficient way to heat and cool each Cottage. The Cottages are also designed to accommodate those with electrical sensitivities, but not those who are severely sensitive. The house is shielded against cell towers and Wi-Fi transmitters and the wiring prevents EMF. Additionally, the bedrooms come with a direct-coupled solid copper earthen grounding rod that allows residents to stay electrically-grounded while sleeping.
The cottages are heated, cooled, and dehumidified using ductless mini-split pumps. This type of heat pump has an outdoor unit, which are placed about 20 feet from the cottages to limit noise and EMF. Stoves are equipped with a large hood and powerful exhaust fan. The water is sourced from municipal water, but is thoroughly filtered by advanced filtration technologies. First, all water entering the Cottages pass through a large filter in a service building to remove chlorine, fluoride, chloramines, pesticides, herbicides and pharmaceutical residues before being distributed to the Cottages where the drinking and cooking water is additionally filtered through a four-stage RO.
Heating, Cooling, Ventilation, and Water
The Grounds and Management
The clean, rural environment immediately surrounding the Inn of Regina Caeli is intentionally sparse to deter mold. However, there is a pond for relaxation, and a dense forest area at the rear of the property, purposefully kept in its natural state. One of the co-owners lives in a Cottage to welcome guests and provide continuous on-site operations and management.. Transportation is available.
Each Cottage comes equipped with a landline speakerphone. Cellphone signals are blocked by the EMF shielded walls and roof. Satellite television signal is received by the service houses and converted into coaxial cable reception wired into the individual Cottages. The Internet service works the same way, through a wired connection distributed underground. All of the cottages are wired in order to minimize stray currents and the propogation of dirty electricity.
Low- Noise and Low-EMF Features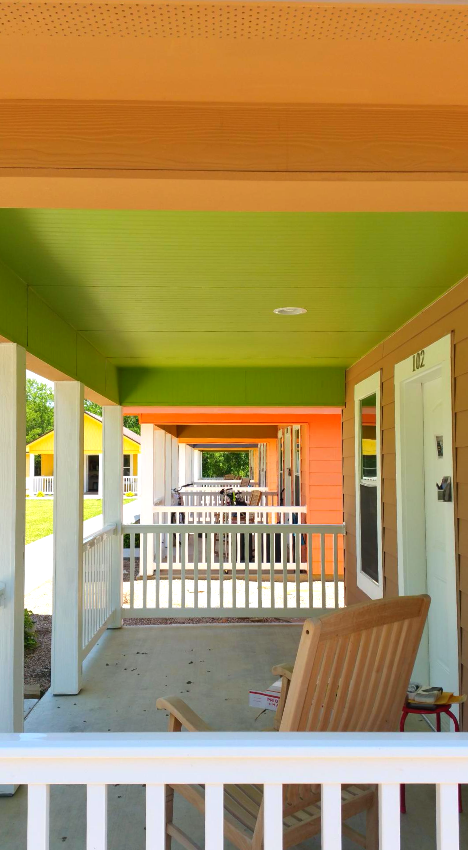 Each cottage has built-in microwave radiation shielding from cellphone and Wi-Fi signals. A double Farraday Cage is fabricated into the building envelope of each Cottage.
This article provides a much more in-depth look at the strict attention to detail taken in building Regina Caeli.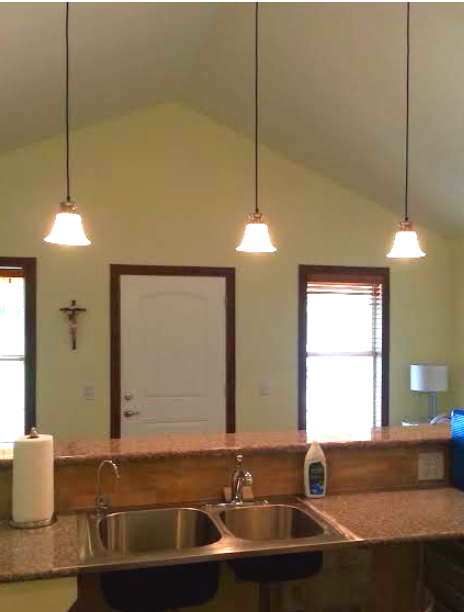 Click this LINK to learn more.